CGC & PSA
GRADING SERVICE
CGC & PSA Authorized.
Millions in value graded.
50,000+ cards submitted.
Let us be your grading guide.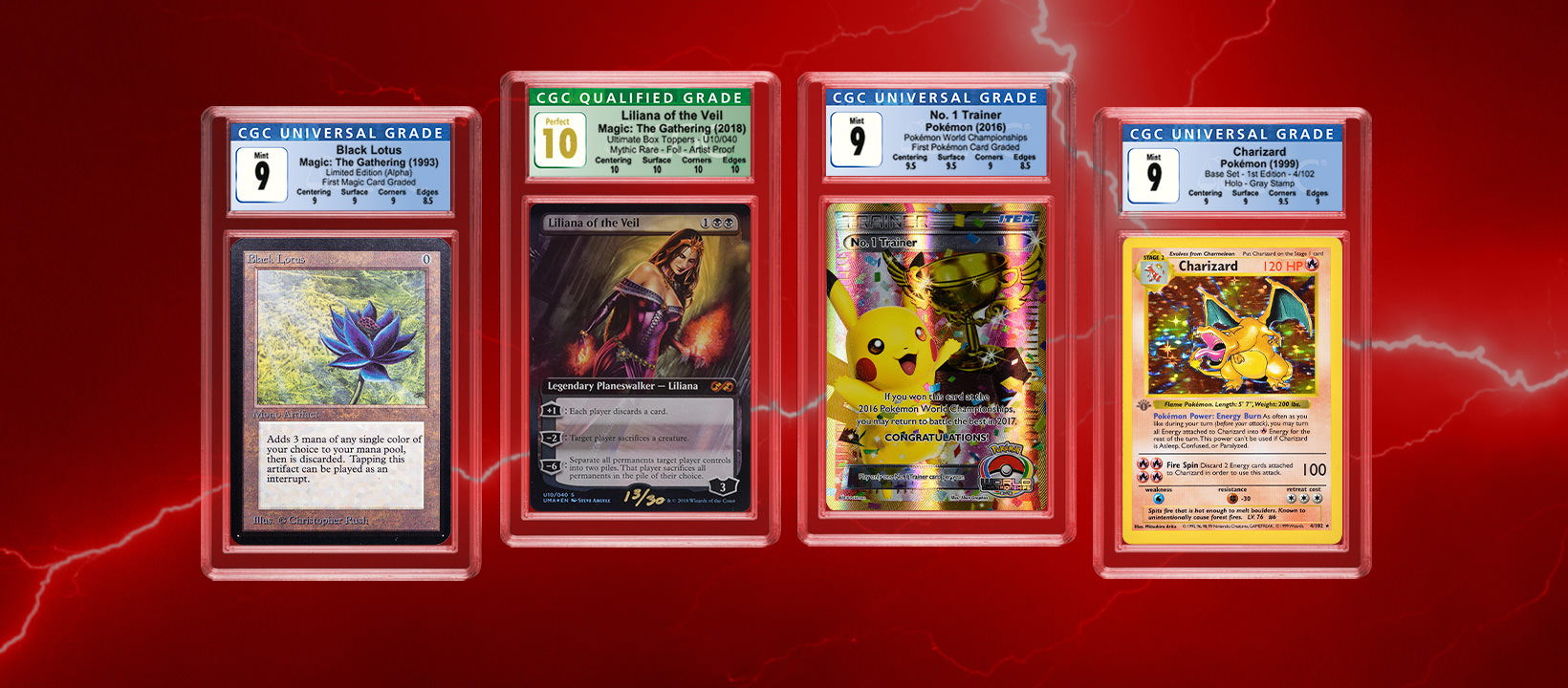 Certified Guaranty Company has assisted collectors with grading comic books for over 20 years. Their TCG division opened in June 2020 and exploded in popularity in 2021.
Uniquely dedicated to TCG collectors, they provide support for many variations of cards, including errors, test prints, and most languages.
CGC provides next level accuracy by utilizing advanced technology that allows card evaluation at a microscopic level. 
While the market continues to evolve, CGC offers a competitively priced grading option without sacrificing quality.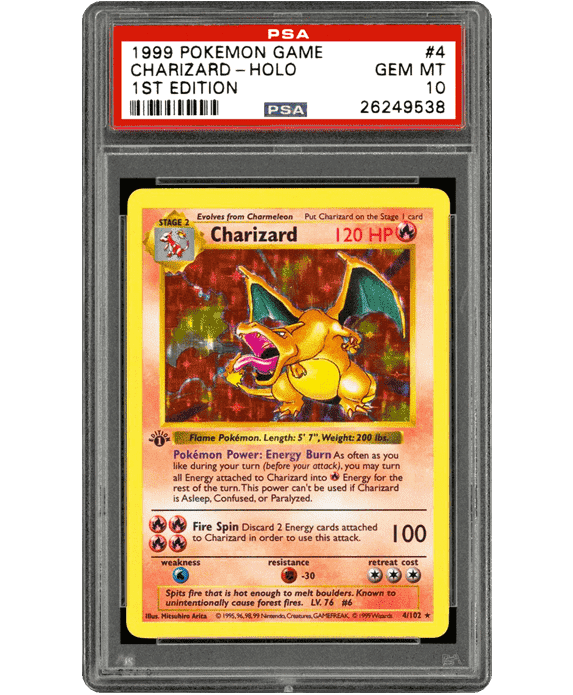 Professional Sports Authenticators (PSA), founded in 1991, has been an industry leader for decades. Demand for PSA grading skyrocketed in 2019 and hasn't decreased since. 
Considered the standard for market valuation, PSA is a trusted and reliable source of cementing collectible value. PSA has recently expanded their database to account for many new card variations.
PSA's robust tools such as the Pop Report, Set Registry and the Price Guide provide important information for collectors.
PSA offers rock solid valuation with a plethora of tools to enhance the collecting experience, with decades of experience to boot.
Your time is valuable, let us do the work. Skip all the additional prepping, complex form filling, and material-heavy shipping.
The best service prices. Zero membership fees. No additional materials cost. No minimum number of cards required to submit. Cheaper return shipping.
Polaris was founded by collectors and grading experts who have collectively helped customers submit over half a million cards to be graded. Experience, trust, and safety are the cornerstones of our service. Our goal is to be your consummate guide through the grading process.
Twice the insurance coverage vs self submission, from the moment your cards are opened in office to when they're delivered back to you.
No matter where you are in the world, Polaris can help you. We have experience shipping to dozens of countries. Reach out for a quote.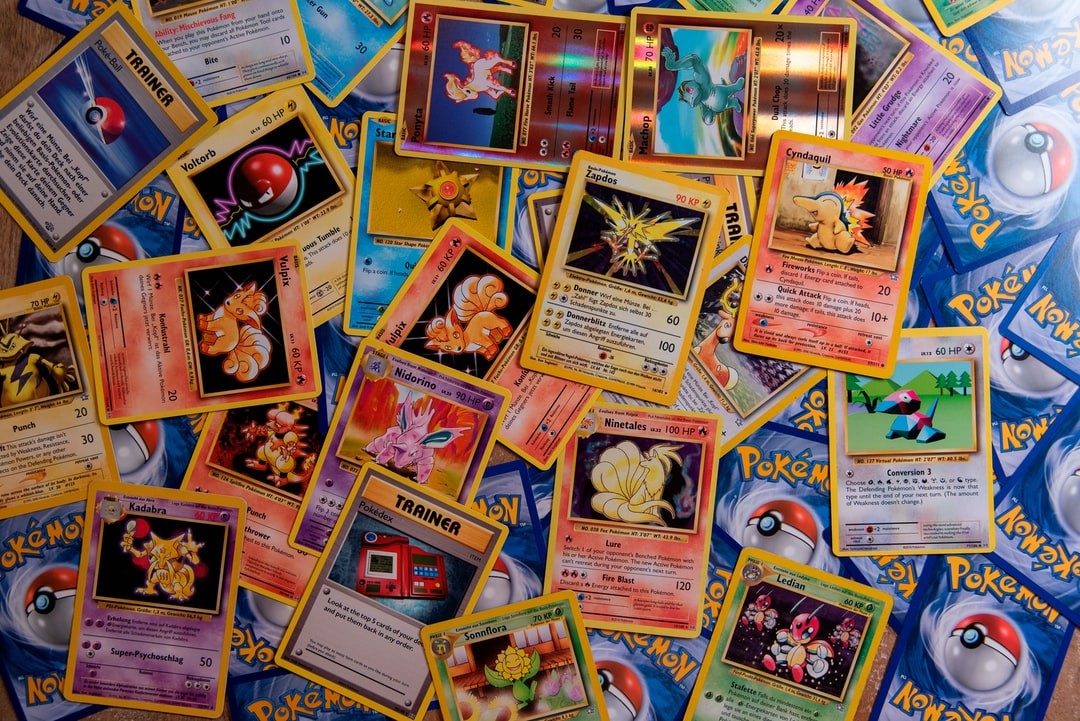 CGC Grading Tiers
Please reach out if you have over 200 cards.
We accept submissions of any size, even just one card.
Turnaround estimates can be found at cgccomics.com
CGC Bulk
$15.00/card
$250 Max Value per Item
CGC Bulk w/ Subgrades
$27.50/card
$250 Max Value per Item

CGC Economy
TBA
TBA
CGC Economy w/ Subgrades
TBA
TBA
CGC Standard
$33.00/card
$1,000 Max Value per Item
CGC Standard w/ Subgrades
$47.00/card
$1,000 Max Value per Item
CGC Express w/ Subgrades
$75.00/card
$10,000 Max Value per Item
CGC WalkThrough w/ Subgrades
$150.00/card
No Max Value
PSA Grading Tiers
Please reach out if you have over 200 cards.
We accept submissions of any size, even just one card.
Please read FAQ for turnaround information on PSA value.
PSA Value (1996 or newer only)
$30.00/card
$499 Max Value per Item
PSA Economy
$48.00/card
$999 Max Value per Item

PSA Regular
$95.00/card
$1,499 Max Value per Item
PSA Express
$170.00/card
$2,499 Max Value per Item
PSA Super Express
$330.00/card
$4,999 Max Value per Item
PSA Walk-Through
$650.00/card
$9,999 Max Value per Item
$1.00 per card
Have someone who's looked over tens of thousands of cards assess and provide a grade estimate and condition description for each card in a clean, concise list.
These assessments are a professional opinion and not a guarantee.
In person assessment only.
Grading Timeline & Submission Form
1. Ship to:
Polaris Grading LLC
11160-C1 South Lakes Dr #628
Reston VA 20191
Include your name and email INSIDE the package. Include your store order # if you prepaid. Clearly designate what cards are intended for each service and include any special instructions.
Cards must be in penny sleeves and either card savers or toploaders. See our Partners page for supplies.
2. Fill out the form on this page.
3. We'll reach out with your condition checks, an invoice, or an order confirmation if you prepaid. If you opted for condition checks, you'll pay after you've decided what cards you want sent in.
4. Once paid you're all set to relax knowing your cards are in good hands! We wait for your order to register and finish grading.
5. We will send you an address request email and ship the cards back to you! 
Please make sure you read our FAQ in full. If you need anything at all, please contact us at support@polarisgrading.com